Testimonials and artwork produced at the Silver Drawing Academy.
All artwork shown is from drawing drills and exercises within SDA
Simon Sperry
"Having bought plenty of art books and various courses in the past this has been the best money I've spent by far. I think what you have created is truly unique and definitely the best thing to come out of 2020."
David Woodgate
"First and foremost, I have to say your site and school provide some of the highest value of any drawing/artistic instructional site on the internet. You've truly created something amazing and I was overwhelmed at the amount of high quality content on offer."
Theodore Fergason
"I'm definitely seeing a progression in my work already just throughout the course. Thank you for SDA I've taken a lot of classes online for art throughout the years and these courses have progressed me more than all the other ones combined!"
James Francis
This is a fantastic site. You learn the ropes around art techniques, the art business as well as the right attitude for success. The lessons range from beginner to things even pros must know, especially around character design. The community is great and Stephen is always there, encouraging and guiding us. I'm so happy this academy exists.
Dwayne Biddix
Having been a fan of Stephen Silver for some time, I was thrilled to find out that he had started his Academy. After a few weeks of video classes, doing the drills, and most importantly, getting Stephen's direct feedback, I have seen great growth in my skill and understanding of what makes a character work. If you're looking to take your skills up a level, you can't find a better place than the Stephen Silver Academy!
Ka Yin
I really enjoy learning from the Silver Drawing Acadamy. Stephen Silver is a fantastic character designer and teacher. The short video format works perfectly for me (Father of 2 daughters and a full-time job) The contents are incredible and well organized. It also provides resource for reference to draw from. The monthly live Zoom drawing session was super fun and helpful. Not to mention the respectful community to share and learn from.
Courtney Bunting
Stephen Silver is a knowledgeable and motivating mentor. His Silver Drawing Academy is exactly what I have been looking for to push my artistic abilities to the next level. The lessons themselves are short, to the point and more than worth the cost. Not to mention the amazing community and the great feedback from Mr. Silver himself.
The Silver Drawing academy is an
amazing opportunity for any artist beginner or advanced, I only wish it was available sooner.
@courtneybuntingart - Instagram
Josh Ohmes
Since starting the classes, I've seen a huge improvement in skill, and confidence. I do highly recommend this online school for anyone looking to push themselves. Self teaching is good, but with structure. it helps to see fast improvement, plus the weekend drawing with stephen drawing is a main reason to sign up, a lot of schools struggle to understand what an animator really is, and this helped a lot.
Ahmed Sidky
SDA is a valuable learning resource if you're looking for an online art school that teaches easy to understand and practical lessons that you can apply instantly to improve your drawing skills. Stephen Silver is a genuinely outstanding teacher and is devoted to sharing his 30+ years of art experience, wisdom and techniques so you can grow as an artist.
Matt Watts
The Silver Drawing Academy is an incredible resource for anyone seeking to sharpen their character design skills or drawing abilities. The site is filled with hundreds of short and positive drawing tutorial videos. It's great for busy people who may only have a few spare minutes per day to sketch. The affordable yearly membership also provides the priceless opportunity to sketch on monthly live Zoom chats with Stephen and ask questions. Attending art school can be expensive and overwhelming as students try to cater to many classes and teachers all at once. Through the Silver Academy, I love learning what I want at my own pace; which allows me to focus on one principle at a time. It is incredibly generous of Stephen Silver to have made all these engaging, upbeat, bite-sized lessons to pass along the skills he has learned over his astounding career.
@mattwattsart on instagram
Erica Bey
The lessons are laid out with a short instructional followed by assignment that reinforces what is being taught. I also love the fact that your site allows each lesson to be marked complete because even though I will be revisiting the ones I have marked complete it helps me organize what lessons I have already done/worked on. I also really enjoy the amount of time Stephen spends reviewing and looking at everyone's assignments.
Antonio López Socias
The platform is incredible. I went through all the fundamentals you are sharing. The lessons you taught deconstructed my way to drawing and push it further. I just wanna say thank you for your devotion of throwing this valuable art lessons to the community and keep it affordable. Teachers like you keeps the students motivated and hungry to learn more and I wish I've had a teacher like you during my animation degree.
Juana Mool
I joined the Silver Drawing Academy a month ago or so, last week I watched a 4 minute lesson and after it, I was able to focus on the right things and catch the feeling of a pose for the first time in my life (I think), it also helped me to push things (which is something I struggle with). In a matter of seconds my drawings changed dramatically for the better, it's pretty insane. Go join if you can is worth every single penny.
Robin González
I'm really motivated to keep going and improving. To be honest, SDA has been a huge motivation and I love the way you teach and you keep an eye on us, that's truly amazing. I'm enjoying the lessons very much, all of them have made me get out of my comfort zone and are pushing me at the same time as I'm having fun creating new things; and I'm really thankful for that. I must say the combination of everything in SDA is wonderful, I love the forum because I love to see my classmates work, your classes and the way you teach, how I feel you are accompanying me/us in the path and everything!!!
Diana Luna
I want to thank you for all the amazing work that you are putting into SDA, it's been really a great experience for me and I have definitely seen an improvement in my work. As a person living in a country that doesn't offer many art classes that focus on the entertainment industry, I feel very grateful for being able to access these courses online.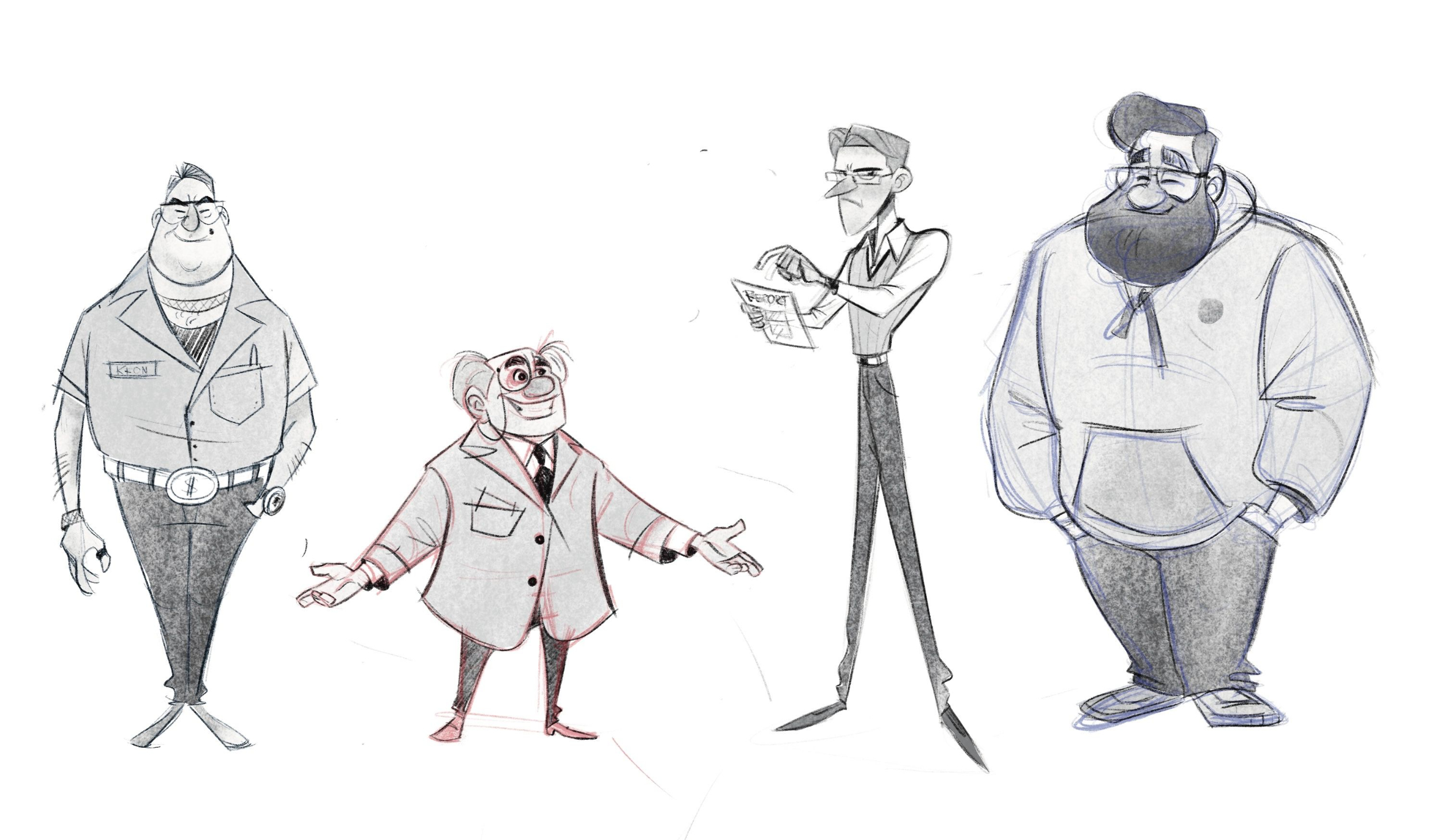 READY TO JOIN?
GET INSTANT ACCESS TO MY ENTIRE CONTENT LIBRARY OF CONTINUOUSLY ADDED MATERIAL