IMPACT
THE SILVER / FLUHARTY

TAG TEAM WORKSHOP
Two teachers • Two days • Imparting Knowledge • Together
Join Stephen Silver and Thomas Fluharty in an interactive and immersive drawing workshop that will be different from any other workshop experience you've had before.
WHAT IS THE WORKSHOP ABOUT?
Drawing • Observation • Design
An interactive workshop with 1 on1 instruction and group collaboration.
This is a two-day workshop with Stephen Silver and Thomas Fluharty that is focused on drawing, observation, and design. Together, we will unpack how we draw, how we think and see, and how we design compelling characters and bring them to life.
Stephen is bringing a masterful approach to shape language in character design and how to simplify a design, while Thomas is bringing an illustrative approach to character design blended with a mastery in exaggeration mixed with classical education. Therefore, we believe that Stephen and Thomas's strengths combined will change you as an artist in the ways you draw, how you think, and how you design your characters for all your future projects.
Through live demos, participant exercises, and one-on-one feedback, attendees will learn how to add more life and feeling to their characters from concept to value understanding, with a focus on caricature techniques that can improve their skills. The workshop aims to provide attendees with clear direction and tools to succeed in various facets of the industry, such as design, illustration, comics, or animation. Additionally, the workshop will provide a community-based experience, allowing participants to explore characters together in groups, foster creativity, and encourage imaginative problem-solving.
APRIL 28 - 30, 2023
NEW YORK CITY
IN-PERSON WORKSHOP
LIMITED TO 40 SPOTS
FOR ALL LEVELS
Who is this workshop for?
Any type of illustrator, studio designer, hobbyists, People who want to get out of a drawing rut
Workshop Benefits
$699
Two Day Live Event - April 28th - 30th - 9am - 4pm EST (Limited to 40 seats)
BUY TICKET
Schedule:
Saturday April 22nd
9am - 10am pst
ZOOM pre, meet up
Get to meet your fellow attendees before you hang out with them the following week.
Friday April 28th
6pm - 9pm
Meet and great
Dinner and drinks (available)
Saturday April 29th
9am - 12pm
Journey into the art business
Construction drawing techniques
Principles of Shapes/Organization/Design
12 -1pm Lunch
1pm - 4pm
The art of exaggeration and pushing
Drawing blindly/ The secret to bringing life into your work
Adding value and light
Q & A throughout the day
Sunday April 30th
9am - 4pm
Review from Saturday
Group sessions
12 -1pm Lunch
Design final project (this will be given to you)
1 on 1 draw overs and discussions throughout the day with both instructors.
Final gallery display and review.
Participant profile
The course is designed for students or professionals and all levels. Attendees should be prepared to take lots of notes, draw, and – most importantly – have fun!

Workshop is limited and will be allocated on a first-come, first-served basis.

If the course is sold out and you wish to be put on a waiting list, please email [email protected]

Materials or software needed
Basic materials: paper, pencils, any computer software program of your choosing. We recommend that you also draw on paper.

About Stephen

Born in London, England and now residing in Los Angeles; Stephen Silver has been a character designer and teacher in the animation industry for over 30 years. He developed intellectual properties for some of the largest companies in the world; such as Disney, Warner Bros., Nickelodeon, Sony, MAD Magazine, Reel FX, Bento Box, Hasbro, Universal, DreamWorks, and many more. Stephen is responsible for the visual character development and design of some of animation's most iconic shows; including Disney's Kim Possible, Nickelodeon's Danny Phantom, and Disney's Clerks: The Animated Series, to name a few.

Having designed characters for multiple major studios; Stephen founded Silvertoons, Inc. and subsequently opened The Silver Drawing Academy. Stephen conducts workshops and seminars worldwide for corporations, schools, and studios teaching character design and guiding participants towards achieving the creative mindset. He is the author of 12 published books that explore character design, sketching, conquering artistic struggles, caricature, and life drawing.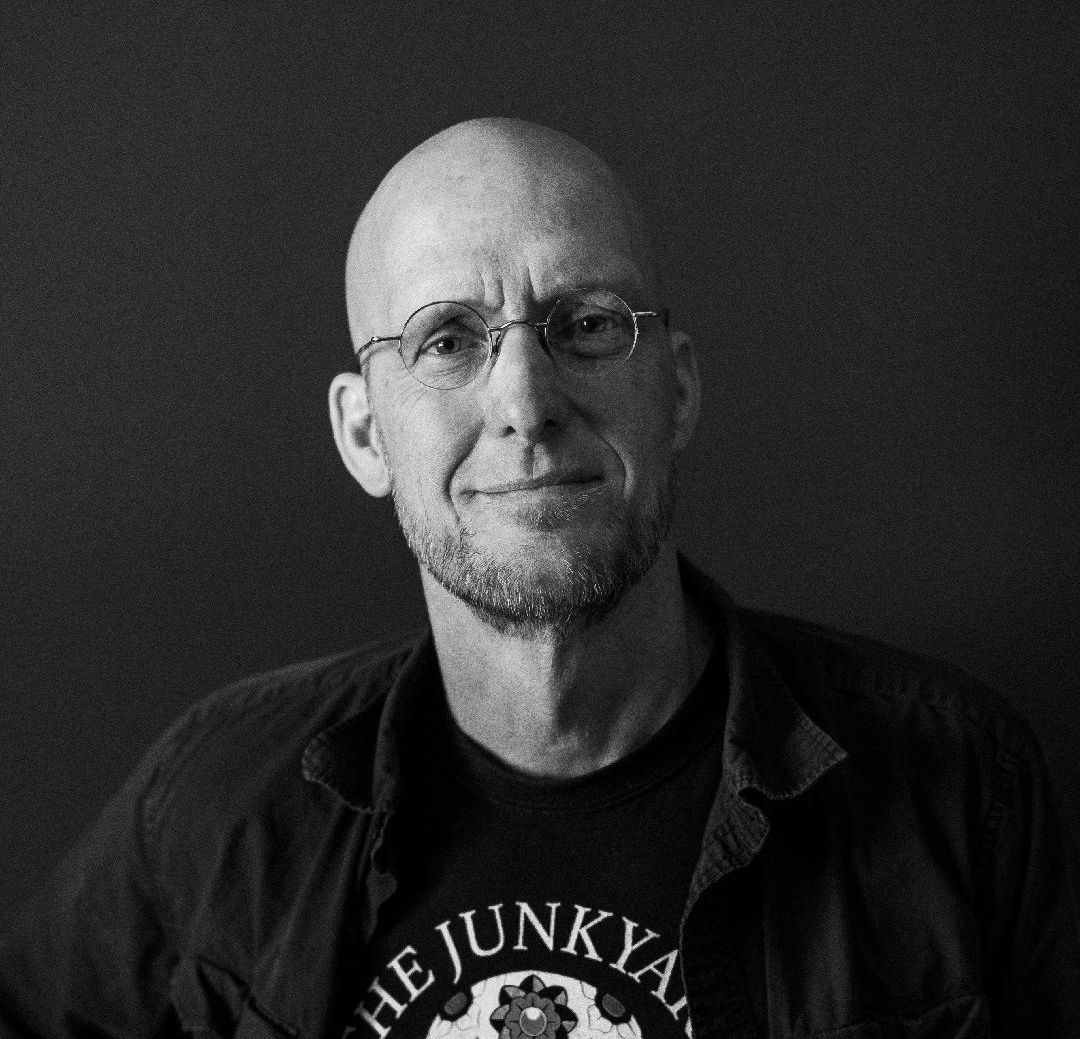 About Thomas

Thomas Lively Fluharty Jr., is an American illustrator and art educator. Fluharty's work has appeared on covers for Der Spiegel, Time, Mad, and The Weekly Standard, in The New York Times, U.S. News & World Report, the Village Voice, and in books for children.

After investing more than thirty years of editorial and storyboard work creating images for clients, I decided to create a body of work for me, and for the enjoyment of others, painting what I love and focusing on pop culture icons.
I was classically trained in oils in the Dutch and Flemish technique, and have been heavily inspired by painting icons William-Adolphe Bouguereau, Jean-Auguste-Dominique Ingres, and Rembrandt. Their methods seemed like a logical way to portray contemporary pop-culture icons, who have transcended into a larger than life type status.
STEPHEN SILVER CHARACTER DESIGN CREDITS